September 30, 2020 | All Blogs, Wine Club Selections | Adelaida Team
Fall Custom Allocation Tasting Notes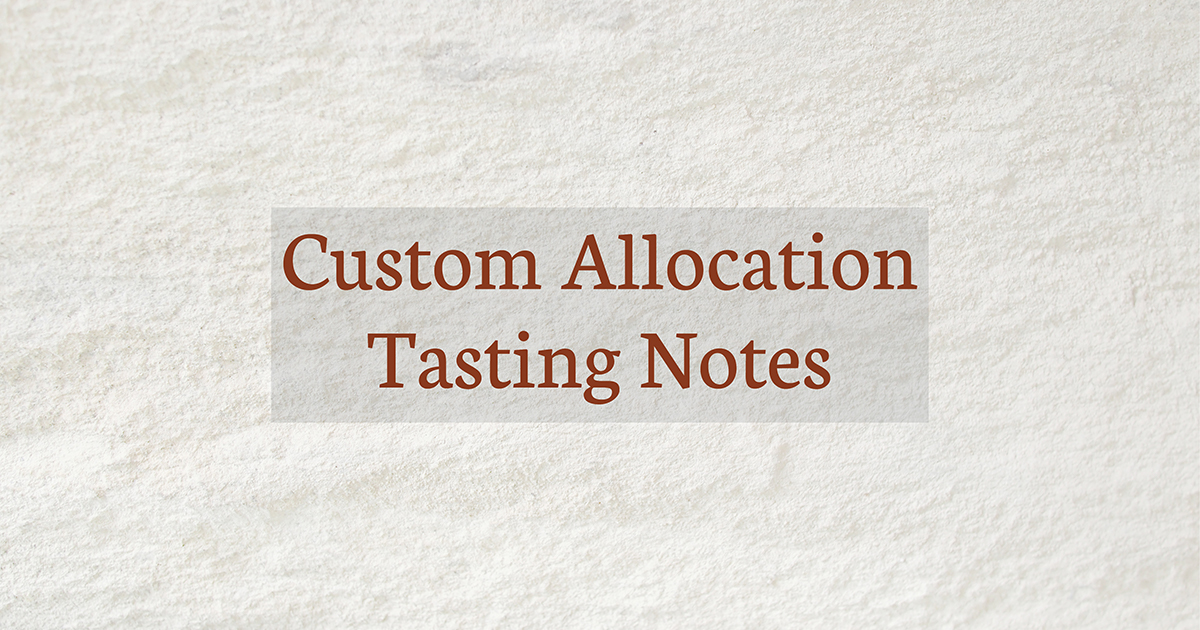 We would like to thank all of our members for their continued patronage. Listed are the wines featured in the fall 2020 allocation.
2019 Anna's White, Anna's Estate Vineyard
Roussanne 45%, Viognier 26%, Grenache Blanc 24%, Muscat Canelli 5%
Showcasing the different qualities of its four grape varietals, this wine teases you with a complex bouquet of ripe green apple, wet stone, damp earth (petrichor), and fresh-roasted almonds. The palate is crisp and bright, with notes of lemon verbena, merengue, and finishes with a warm note of fig and ginger spice. Drink through 2022.
FOOD PAIRINGS - Asian Lobster roll with crispy ginger and scallions; Hyderabadi Chicken Biryani

2017 Cabernet Sauvignon, Adelaida District
Suave and immediately engaging, the wine's ruby gemstone color draws you close to aromas of soft blackberries, with complementary notes of allspice, vanilla bean, and sweet mocha. Rounded textures characterize the mouthfeel with moderate tannins and the persistence of ripe berry flavors extend through the long finish with impressions of mocha and vanilla bean. Enjoy now through 2025.
FOOD PAIRINGS - Chipotle burgers with avocado salsa; balsamic glazed flank steak rolls; vegetable Ratatouille; venison stew with sautéed porcini mushrooms

2018 Pinot Noir, HMR Estate Vineyard
This is a succulent wine that emanates aromas of rose hips, cherry, and boysenberry jam. The flavor continues on the palate consisting of smoked mushrooms, dark chocolate, and blackberry. The wine is drinking beautifully now but one should not scoff at laying it down until 2028.
FOOD PAIRINGS - Stir-fried beef and broccoli with almond shavings

2017 Carignan, Adelaida Estate Vineyards
This unique varietal brings a bright and complex symphony of fruit, spices, and mouth-watering savory tastes. The bouquet opens with a crisp note of dried cranberry fruit and raspberry tea, followed by spicy notes of cinnamon and star anise. The palate shows bright balanced acidity, notes of fresh cranberry sauce, pomegranate, and rosebud, and finishes long with rich flavors of savory mushroom and smoked Parmesan cheese. Enjoy now through 2023.
FOOD PAIRINGS - Tunisian style braised veal cheeks; carnitas tacos with pico de gallo; garlic-rubbed crispy bread with fresh tomato and Serrano ham slices

2018 Zinfandel, Michael's Estate Vineyard
A beautiful representation of the varietal. The deep ruby and violet color entices the eyes. The aromas of black cherry, raspberry, vanilla, and cinnamon are abundantly clear when brought to the nose. Finally, mixed berry compote, cloves, and black plum become evident on the palate and round out this wine to form a classic example of Zinfandel. Enjoy now or hold until 2024.
FOOD PAIRINGS - Smoked baby back ribs with spicy BBQ sauce; Arugula salad with candied walnuts, goat cheese, and pomegranate seeds

2017 Anna's Red Signature, Anna's Estate Vineyard
This GSM-style blend combines the best selections of our red Rhône varietals from Anna's Vineyard. This wine is savory and meaty, with a nose full of smoky campfire, pancetta, black fruits, and sweet pipe tobacco. Dark fruit takes the main stage on the palate, with notes of raspberry and plum sauce, blackberry, and grilled fruit. Drink now through 2028.
FOOD PAIRINGS - Slow cooked venison stew with carrots and potatoes; grilled portobello steaks with avocado chimichurri; braised short ribs in a wine reduction
Did you purchase additional wines not listed, or do you want to learn more about the wines listed above? Go to Adelaida.com/wineprofiles for more information about the wines you have received.
Comments
Commenting has been turned off.