June 10, 2015 | Adelaida Team
We Have Fortified Our Team
We have strengthened our team of experts with the addition of Brianne Engles, our new Assistant Winemaker, and Glenn Mitton, Winery and Vineyard Ambassador who became a Certified Sommelier through the Court of Master Sommeliers.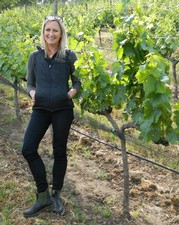 Engles brings local and global winemaking experience, from the Napa Valley to the Barossa Valleynow to the Paso Robles winery,and works alongside winemaker Jeremy Weintraub. Her skills in the cellar and work in the laboratory add to the sophistication and commitment to wine quality exemplified by the estate vineyard winemaking team. Her past experience in serving as an assistant winemaker and practice with blending is a strong addition for Adelaida.
"Engles will work with me in all aspects of production from the vineyard to the bottle," said Weintraub. "We will work closely together to ensure we grow the best wines from the estate. I am excited to have her as an integral part of the winemaking team."
A California Polytechnic State University graduate, Engles brings more than 10 years of hands-on experience to and most recently served as the enologist at Quintessa Winery in the Napa Valley.
Adding to the list of winery announcements is Mitton's certification. With more than 20 years experience in the wine industry, Mittonrecently earnedhis credentials to become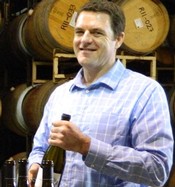 a certified sommelier through the Court of Master Sommeliers. Mitton, who hails from the United Kingdom, worked in wholesale wine sales and owned a fine wine shop before he moved to Paso Robles in 2008 to experience the production aspect of the wine business. Mitton worked two harvests but found his passion in working directly with customers. He worked at JUSTIN Vineyards and Winery before joining Adelaida in 2014, where he leads private wine tastings and the winery's Tour, Taste and Tailgate (TT&T) Tours.
Mittons quest for a challenge began by earning his credentials through the Wine &Spirit Education Trust (WSET) and in 1999 he acquired level 3. Mitton believes that reading, tasting and enjoying wine is what it's all about, but he also believes in challenginghimself to test his memory when the moment matters.
"I am very proud of the team at Adelaida Cellars," said general manager Jessica Kollhoff. "Engles' experience and enthusiasm strengthens our winemaking team and Mitton's credentials in wine education allow us to connect with our customers on a deeper level."
Comments
Commenting has been turned off.