December 19, 2016 | Adelaida Team
Recipe: Walnut Baked Brie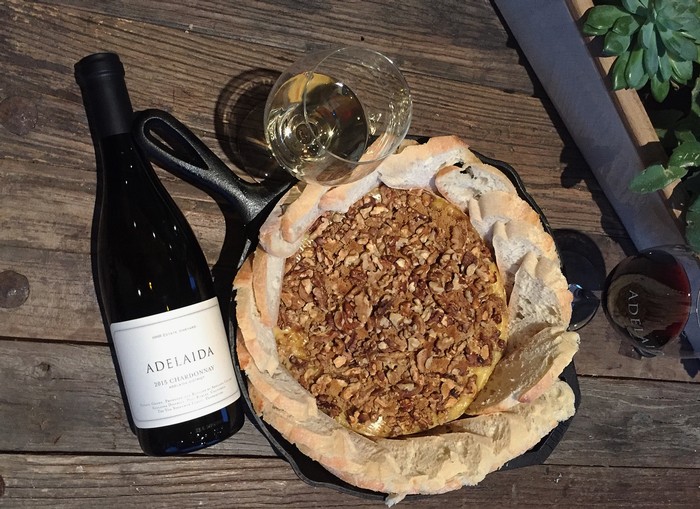 This sweet and savory recipe is perfect for an upcoming holiday gathering. What's not to love about melted cheese and fresh walnuts in this supper simple appetizer? Pairs well with a crisp white wine or light-bodied red. Adelaida Pairing Suggestion: Chardonnay, HMR Estate Vineyard 2015.
Ingredients:
1 large round brie cheese
½ cup Adelaida chopped walnuts
1/8 cup brown sugar
¼ tsp. ground ginger
Pinch of salt
Directions:
Preheat oven to 350 degrees
Cut the top of the rind off the brie
In a small bowl, mix walnuts, rosemary, brown sugar ginger, and salt
Spoon walnut mixture over brie and place in a small, shallow baking dish (we used a cast iron)
Bake for 20 minutes or until the cheese becomes bubbly
Serve with warm, sliced bread
Comments
Commenting has been turned off.