April 13, 2019 | All Blogs, Recipes, Menus, and Wine Pairings | Adelaida Team
Recipe: Adult Grilled Cheese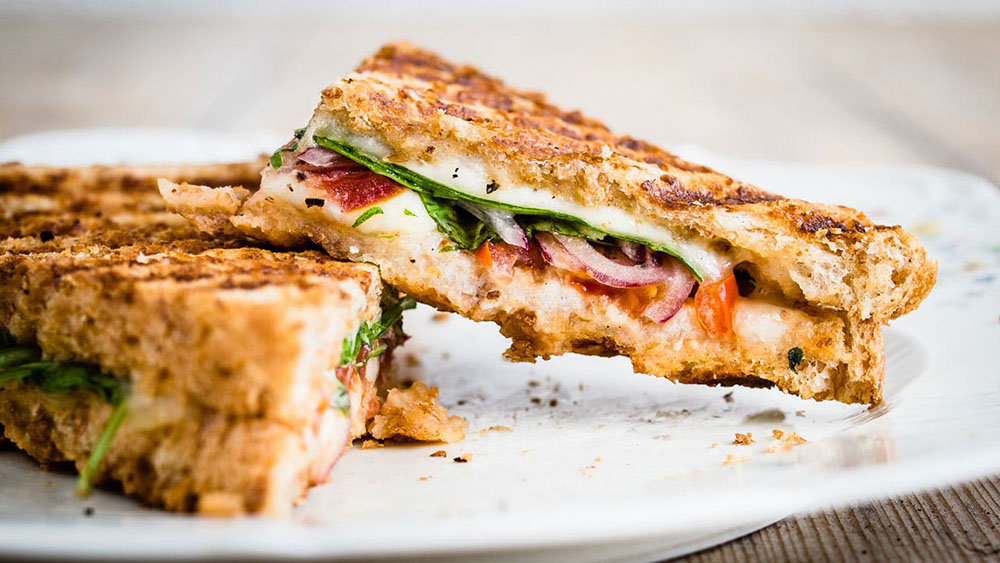 "Adult" Gilled Cheese
2017 Pinot Noir, HMR Vineyard
INGREDIENTS:
2 slices focaccia bread
1 tbsp butter
½ tbsp olive oil
2/3 cup gruyere cheese, shredded
4 slices prosciutto
2 slices tomato
½ cup arugula
3 thin slices of red onion
INSTRUCTIONS:
Spread butter on the outside pieces of the focaccia. Assemble cheese, prosciutto, tomato, arugula and red onion onto sandwich.
Heat olive oil in a pan over medium-low heat. Add the sandwich, then press a heavy pan on top to weigh it down.
Cook the sandwich for 4 minutes per side, or until golden and crispy. Serve immediately.
Comments
Commenting has been turned off.