August 12, 2021 | All Blogs, Vineyards | Ryan Kemp - Assistant Winemaker
Introducing Tír na nÓg Vineyard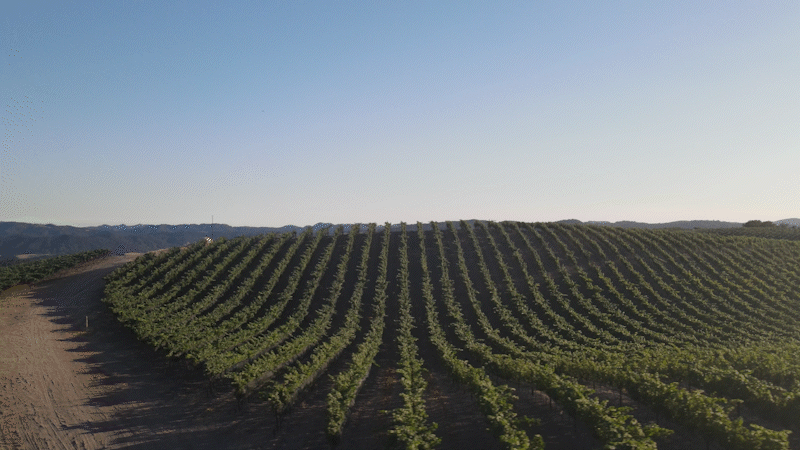 Since the founding of Adelaida, the goal to produce high-quality estate wines has always required the continual planting of estate vineyards. Until recently all the vineyards Adelaida had ever planted were within the Adelaida District, the sub-region of the Paso Robles AVA we're located in and share a name with. This changed in 2017 when we planted our newest vineyard, Tír na nÓg, in the esteemed Willow Creek District. This vineyard boasts several unique qualities including its distinctive name, desirable location, and traditional planting style, all of which deserve an explanation of their importance.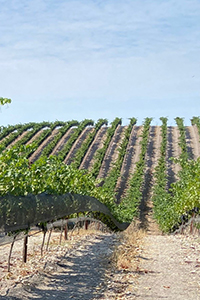 Before describing the vineyard itself, it's best to explain its unique name and its importance. Tír na nÓg (pronounced tier-na-noge) is a Gaeilge name and translates to "Land of the Youth." In Irish mythology, Tír na nÓg is the setting of several stories, and is described as an island paradise secluded from humanity and unwelcoming to hostile visitors. Though for the island's inhabitants, Tír na nÓg is overflowing with joy, life, and eternal youth. It might not be hard to guess, but to our team, the name Tír na nÓg represents all the qualities we hope to make real in all of our other estate vineyards, and serves as a constant reminder of why we farm organically; to serve as good stewards of land and ecology our crops rely on.
Moving on to the vineyard itself - Tír na nÓg is a first for Adelaida's farming operation in many ways. Located in the southern reaches of our Viking Ranch, it's our first vineyard located within the Willow Creek District. For those familiar with the different districts Willow Creek may ring a bell, since it's the home of many premier wineries in Paso Robles (Saxum, L'Aventure, and Clos Solène to name only a few). The benefits to farming a vineyard in this district are in many ways similar to our estates in the Adelaida District. The Willow Creek District is characterized by high elevations, dramatic mountain slopes, and calcium-rich soils.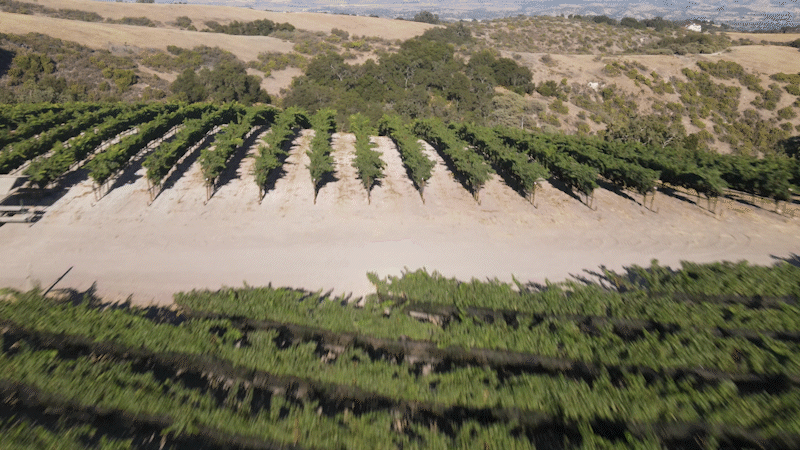 Where this new location differs from our other vineyards is its elevation. At 1900' above sea level, Tir na Nog benefits from high-quality sunlight and cooling breezes that blow in from the Pacific Ocean through the "Templeton Gap," a low-lying region that runs from the coastline and along the southern border of the Willow Creek District. This grants vineyards in the Willow Creek District better access to constant coastal winds that envelop the area. These winds keep the vineyard cool and allow vines to produce exceptional fruit while bathed in warmth.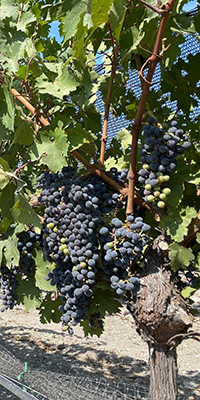 Currently Tír na nÓg is home to 18 acres of Cabernet Sauvignon originally planted in two phases (first in 2017 then 2018), all of which have been organically farmed since their planting. In fact, Tír na nÓg was the first of our vineyards to be certified as organically farmed; a certification now held by all of our estate vineyards.
The vines themselves are planted in an orientation mimicking our own HMR Vineyard, first planted in 1964. Not only is it cool to model our newest vineyard after our most historic vineyard, but the orientation is also beneficial because it allows the vines to receive sufficient sunlight to ripen the fruit, while simultaneously minimizing the chance of sunburn. As the earth continues to warm, we are looking to the past to confront the changing climate.
In all, Tír na nÓg Vineyard to us is another great step for Adelaida in a variety of ways. Its name serves as a proclamation of our enduring effort to care for the land we farm. Its residence in the Willow Creek District will allow it to show how fruit from different parts of the Paso Robles AVA can be varied in their qualities, but all be used to make quality wines. Most importantly, our constant use of organic farming and classic planting orientation will, in time, produce incredible wines. Possessing the complex aromas and flavors anyone should expect from a winery with a history of respectful farming and great winemaking like Adelaida's.
Comments
Commenting has been turned off.