June 21, 2016 | All Blogs, Ratings, Accolades, & Press | Adelaida Team
Recent Acclaim: 2015 Rosé Earns 96 Points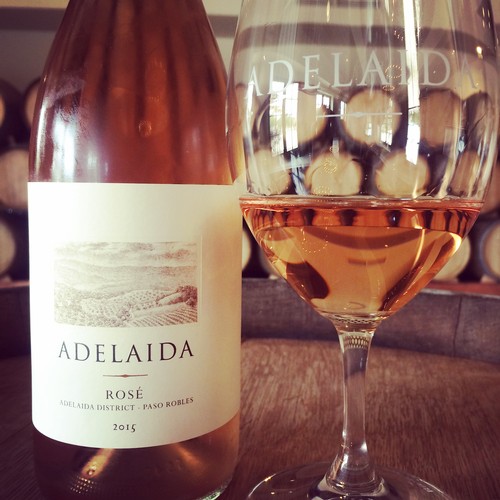 "Stunning from its chalky strawberry brilliance to its prom dress pink hue, the blend of 51% Grenache, 24% Carignan, 14% Cinsault, 5% Mourvèdre, 4% Counoise and 2% Syrah knocked me out when I tasted it at the winery's brand new gorgeous tasting room atop Adelaida Mountain. The lemongrass-peach middle is an unexpected "ooooh" due to a strapping, searing minerality that keeps the mouth awake, but aware of greatness."
Comments
ayub
@ Aug 2, 2016 at 9:16 PM
nice
Costa Blanca
@ Aug 3, 2016 at 8:28 AM
Sounds delicious.
research paper writers
@ Aug 6, 2016 at 5:19 AM
your site is very outstanding and very useful specially for your articles is very interesting another sites I really appreciate because you your site deserve the best thank you so much.
Cipto Junaedy bohong
@ Oct 12, 2016 at 3:27 AM
very nice website designs
Commenting has been turned off.