August 28, 2013 | Adelaida Team
Harvest 2013 is in Full Swing!
At 2:00am on August 19th our vineyard team started harvesting Chardonnay and Pinot Noir from our HMR vineyard as well as a small block of Syrah from our Viking vineyard. With Winemaker Jeremy Weintraub at the helm, he has been working diligently all year with our Vineyard Consultant, Daniel Fischl and Ranch Managers, Mike Whitener and Ota Espinoza just for this moment. The grapes are now ready and we look forward to the results of all of their hard work. Following is a brief look at some of our new practices, new equipment, and new barrels for the 2013 vintage.
To date we have brought in Chardonnay (HMR Vineyard), Viognier (Anna's Vineyard), Pinot Noir (HMR Vineyard), Syrah from both Viking and Anna's Vineyards, Gamay (HMR Vineyard) and Malbec from Viking Vineyard.
New this year, we are harvesting in the middle of the night for several reasons that pertain to our sustainability and quality! Cool and happy ranch employees. Second, cooler grapes stay in tact and ensure quality. Cooler grapes won't start premature fermentation and last, cooler grapes take less energy to cool down for cold soak prior to fermentation.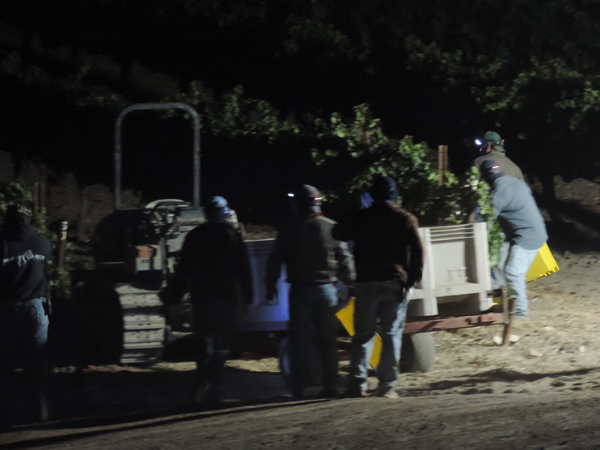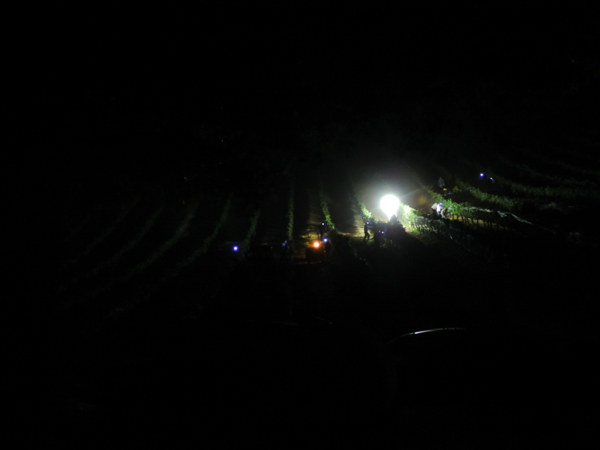 New winemaking practice this year- Our Winemaker, Jeremy Weintraub, is executing "pigeage" pronounced peej/AHGE on our Syrah/Viognier blend in order to delicately introduce Viognier into the Syrah. Most grapes stay in tact during the whole berry fermentation, while some juice from both of the varietals are introduced. This is a tradition borrowed from the Northern Rhône area of France like Cote-Rotie.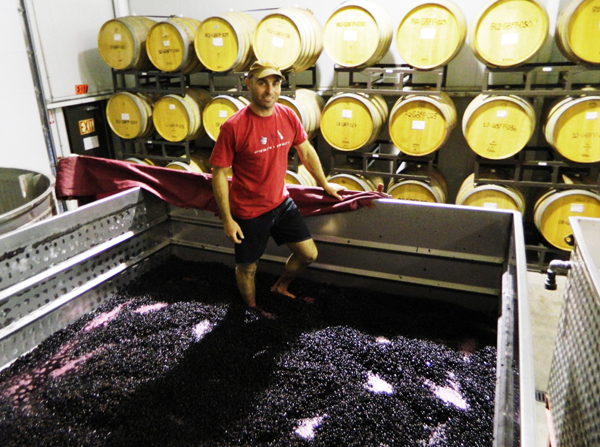 This harvest, we are introducing new Italian winemaking equipment,including the Pellanc de-stemmer and sorting table!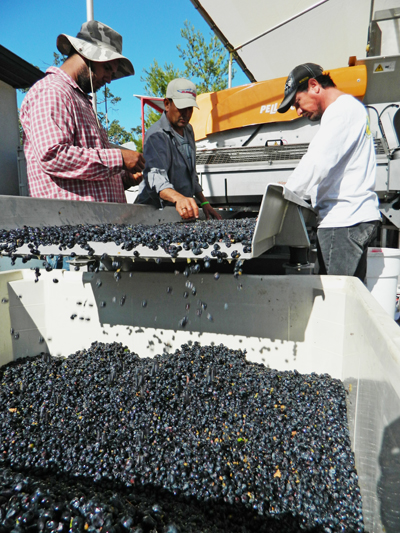 Brand new oak barrels!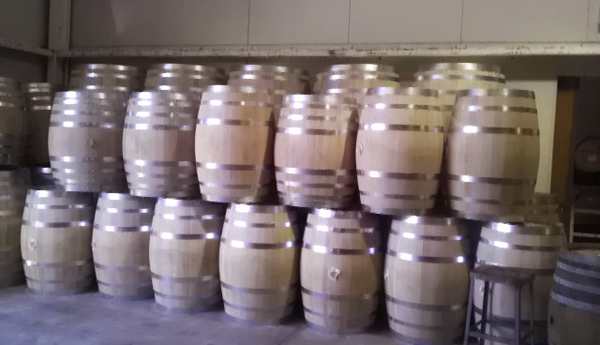 You have heard the saying, "Every day is a new day", well, during harvest, every minute is a new day! Stay tuned and we will keep you updated!
Cheers,
Cynthia

Comments
Commenting has been turned off.