January 29, 2016 | All Blogs, Vineyards, Winemaking | Adelaida Team
The Mike Behind Michael's Vineyard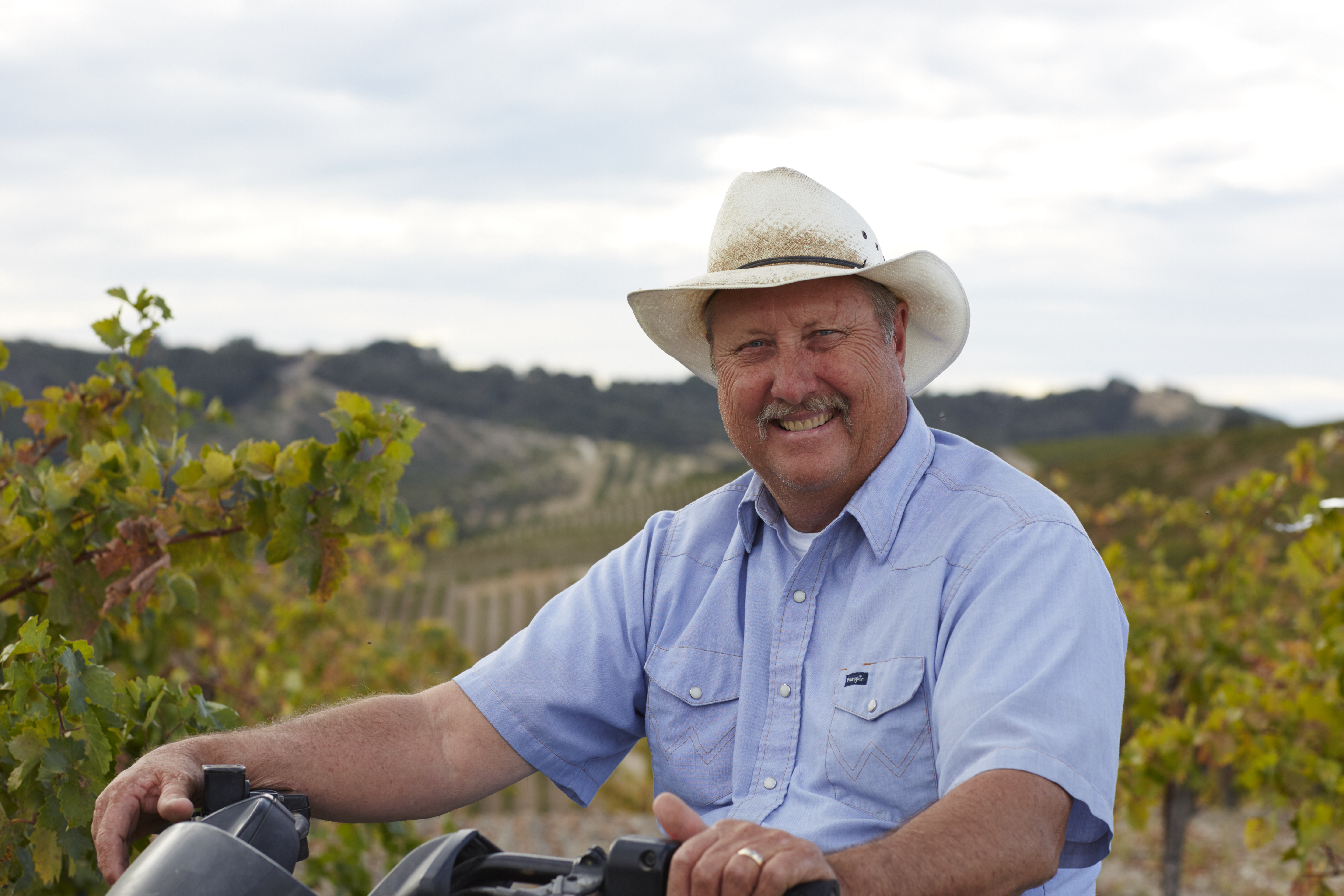 Mike remembers the day in 2001 when he and Adelaida owner Don Van Steenwyk were driving on the HMR ranch and Don asked, "What would you plant on this hill?" Mike answered "a dry farmed vineyard". It was then that Adelaida Cellars chose to plant dry farmed Zinfandel on what is now Michael's Vineyard.

Mike Whitener was born and raised near Peachy Canyon Road in Paso Robles, now part of the Adelaida District of the Paso Robles AVA. His family has been in the area since 1890. Mike is a "true local" in every since of the term.

Growing up running through the hills fishing, hunting and caring for the family's walnut and almond orchards, Mike developed a strong love and respect for the land. In the early '60s, Doctor Stanley Hoffman purchased what is now known as the HMR Ranch. Mike's dad, Johnny, worked for Doctor Hoffman and helped to plant the first HMR Pinot Noir grapes 50+ years ago. As a young man, Mike worked the Hoffman Ranch alongside his dad. Mike grew to love the vineyards and the "smell of dirt". While everyone loves the vines and grapes that make the great wine Adelaida is known for today, it's the dirt Mike values more than anything.

In 2002 Mike incurred a spinal cord injury. This did not stop Mike from doing what he loves to do; working on and managing the Adelaida ranches. With great encouragement from the Van Steenwyks and his own family, this is what Mike still does today.

Next time you visit Adelaida, look for the guy driving through the vineyards and walnut orchards wearing a cowboy hat and a great big smile – he'd love to say hello to you!
It is with deep gratitude and respect we raise our glasses to you, Mike Whitener (zinfandel, of course!). Cheers!
Comments
Commenting has been turned off.