August 16, 2018 | Adelaida Team
HMR Vineyard has been recognized by the Historic Vineyard Society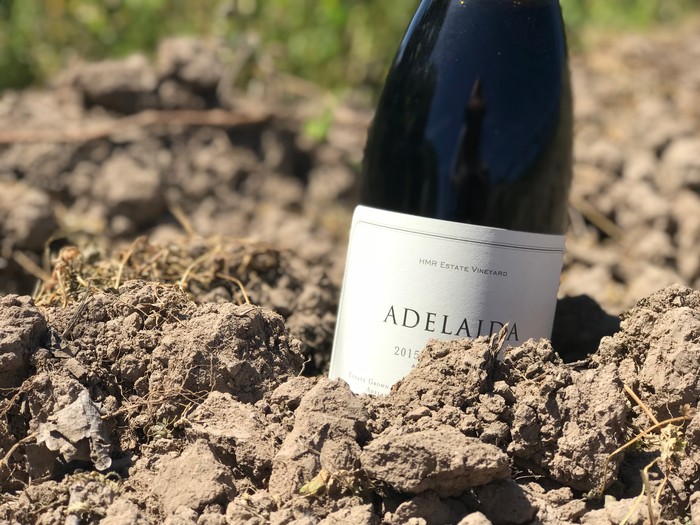 We are pleased to announce that our Hoffman Mountain Ranch (HMR) Vineyard was recently inducted into the Historic Vineyard Society. (Go to the Historic Vineyard Society.)

Established in 2011, the Historic Vineyard Society is dedicated to the preservation of California's Oldest Vineyards, and the HMR vineyard is only the third Paso Robles vineyard to receive this honor.

Purchased in 1994 by Adelaida, HMR Vineyard is one of the most celebrated vineyards in California and home to the Central Coast's oldest Pinot Noir planting. The story of this uniquely successful vineyard dates back to 1964 when Dr. Stanley Hoffman planted the first Pinot Noir, Chardonnay, and Cabernet Sauvignon in Paso Robles.

In 1973, Andre Tchelistcheff, the Dean of American Winemaking, joined HMR as a consultant and through his guidance in the vineyards and winery, HMR produced wines that merited honors at competitive tastings. He called the property "a jewel of ecological elements" and believed that some of the best white and red Burgundian-style wines would come from this site.
As fate would have it, the Van Steenwyk family found themselves neighbors to the Hoffmans. And so, the first seeds of Adelaida were planted. It wasn't until 1993 that we found our love for Pinot Noir and never looked back. Our first Vintage, a 1993 Hoffman Mountain Ranch Pinot Noir, started the obsession and in 1994 we purchased 419 acres of the original 1,200-acre Ranch including all the remaining vineyards planted by Dr. Stanley Hoffman.
Since 1994, we have continued in the tradition that Dr. Stanley Hoffman begun in 1964 - farming the land to create premium wines from the estate.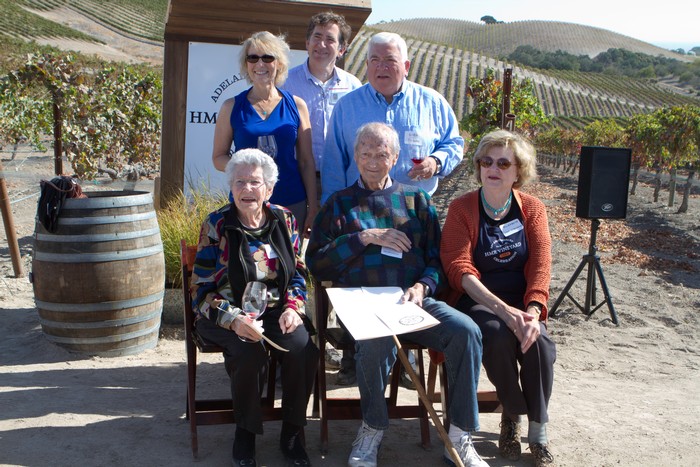 The Van Steenwyk family pictured with the Hoffman family on the 50th anniversary of the HMR Vineyard.
Comments
Commenting has been turned off.