April 26, 2016 | All Blogs, Ratings, Accolades, & Press | Adelaida Team
Adelaida Opens New Tasting Room and Hospitality Center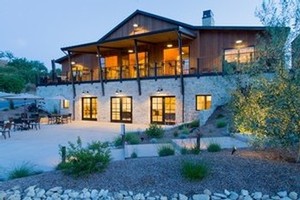 April 26, 2016 (Paso Robles, CA) – Adelaida Vineyards & Winery opened its new tasting room earlier this month and announced its plans for a Grand Opening Celebration May 6-8. The new facility, designed in a contemporary agrarian style features a sensory room, an extended wine bar, Club 2320 members' lounge and patio seating all designed to host wine enthusiasts in a comfortable indoor and outdoor environment. The winery invites guests to celebrate the Grand Opening weekend, a milestone for the Paso Robles pioneer and experience Adelaida Cellars continued commitment to crafting world-class wines.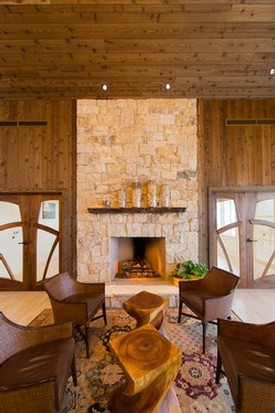 The new 8,200-square-foot hospitality center replaces the 600-square-foot tasting room. The more spacious hospitality center was built from the brand's continuous growth over the past five years as consumers continue to discover the Paso Robles wine region and Adelaida Cellars. A new commercial kitchen adds additional options to taste Adelaida wines with food, wine pairings and library tasting offerings.
The new expanded space positions Adelaida Cellars as a potential venue for conferences and meetings in its subterranean Barrel Room, holding up to 200 guests with full audiovisual equipment available. The winery will also host a limited number of weddings each year. Furthermore, Adelaida plans to expand upon its popular educational seminars, winemaker dinners and event offerings.
"With views of the estate, several tasting areas and event spaces, the new hospitality center really allows guests to immerse themselves in Adelaida Cellars," said general manager Jessica Kolhoff. "We couldn't be happier to pour our wines in this beautiful building."
The Grand Opening weekend celebration kicks off on Friday, May 6 with a five-course winemaker dinner featuring chef Dakota Weiss, winemaker Jeremy Weintraub and music by Churo de ouro. Upon arrival, guests will tour the new tasting room for wine and appetizers before descending to the Barrel Room. Each course will be perfectly paired with the current Adelaida wines which feature the newly designed label. Tickets are on sale and available by calling 800-676-1232 ext. 30 or events@adelaida.com. On Saturday and Sunday, May 7 - 8, join the Adelaida team for appetizers prepared by Chef Dakota, live music and tours of the new facility.
Comments
Commenting has been turned off.