May 9, 2017 | Adelaida Team
Adelaida 2016 Rose Release
Our Estate Rosé 2016 has just been released! This wine is sourced from our hillside estate vineyards and is a crisp and refreshing blend of Grenache, Cinsaut, Counoise, Syrah, and Mourvédre. Expressing a mouth-watering, tangy liveliness, its moderate alcohol (12.8%) makes it an ideal match for a wide variety of dishes or pure pleasure on its own.
Want to learn more about Rosé? We are breaking it down with this simple infographic!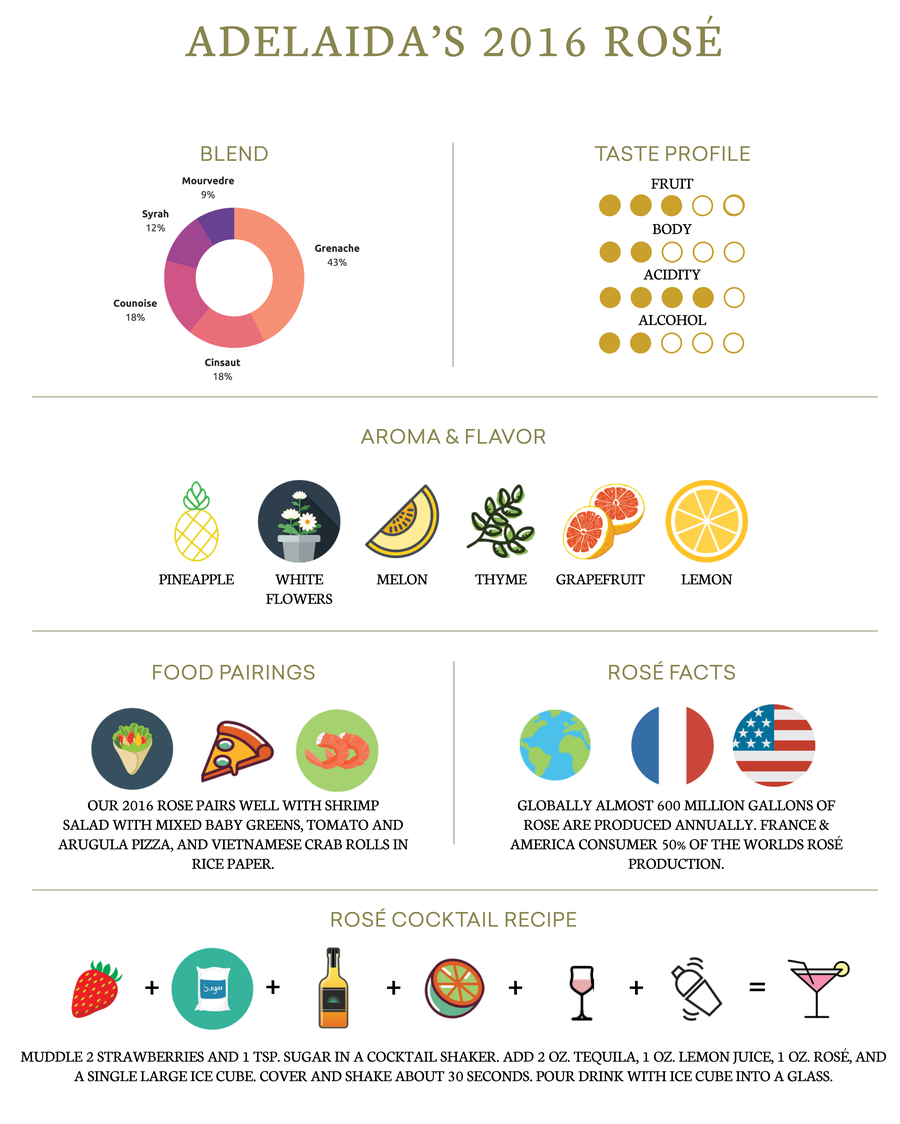 Comments
Commenting has been turned off.