Winery News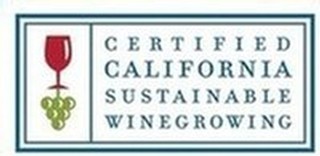 Although Adelaida's vineyards were certified as sustainable in the past, now both the vineyards and winery have been certified. In order to achieve certification, Adelaida has met all of the program's 82 prerequisites (50 Vineyard Best Practice criteria and 32 Winery Best Practice criteria). These prerequisites include various factors from crush operations at the winery to soil nutrient monitoring in the vineyard. In addition, Adelaida has demonstrated a commitment to sustainability when it comes to both winegrowing and winemaking. This is evident in our approach to water conservation, clean energy, habitat preservation, and sustainable farming. By accomplishing these goals and creating a plan of action to continue improving, Adelaida Cellars has earned the distinction of being a Certified California Sustainable Winegrowing Winery & Vineyard.

Over the years, Adelaida has implemented many practices that support our commitment to sustainability. In 2007, we installed a 113 kilowatt solar array. With the system in place, Adelaida is able to meet, on average, 85% of its own power needs with solar. Along with major strides in energy efficiency, Adelaida is also extremely water conscious, practicing either dry-farming or deficit irrigation throughout our vineyard acreage. We also use pressurized hoses to conserve water usage in the winery and recycle all grey water amongst the property. These steps, coupled with Winemaker Jeremy Weintraub's vineyard-driven winemaking philosophy, continue to distinguish Adelaida as a winery and a vineyard that sets industry standards for excellence and sustainability.


Full Press: Harvest 2015
August 14th marked the first official day of harvest, and as is tradition here at Adelaida Cellars, we toasted to the season with 1984 Adelaida bubbly! An early budbreak coupled with a light cropload spurred an early start and an early end to the 2015 harvest. Our first pick was HMR Chardonnay in mid-August and our final pick was Viking Cabernet Sauvignon on the last day of September. With our commitment to dry-farming, we asked the vines to scavenge for water that had become increasingly scarce during the persistent drought. In July we had a highly unusual deluge that brought a second-wind to the vineyards just as they were entering the critical growth period where color, sugar and phenolics all assemble inside the berries. This hydration event sustained the optimal development of our clusters and led to a classic season. There were a few typical heat waves in September and the vines responded well, likely because they've become used to such conditions.

We're very excited about the concentration of flavors and the high acid in the fruit and must, which promises delicious wines and liveliness. Many of the wines have already been barreled down, and Cabernet Sauvignon is continuing to ferment in oak and concrete tanks. We expect great wines from the 2015 vintage and can't wait to share them with you. Look for the 2015 whites in about a year and the 2015 reds in 2017.