Winery News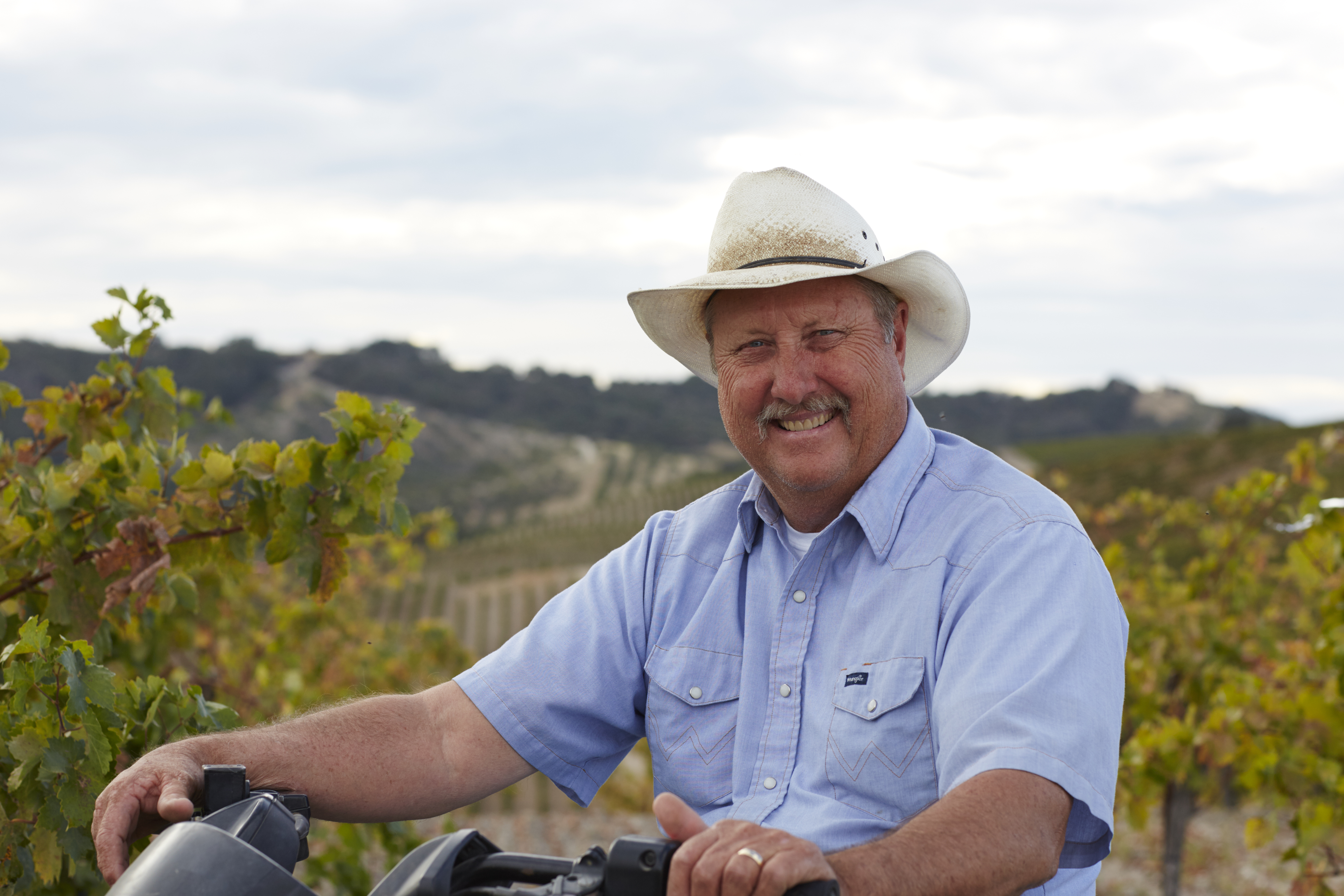 Mike remembers the day in 2001 when he and Adelaida owner Don Van Steenwyk were driving on the HMR ranch and Don asked, "What would you plant on this hill?" Mike answered "a dry farmed vineyard". It was then that Adelaida Cellars chose to plant dry farmed Zinfandel on what is now Michael's Vineyard.

Mike Whitener was born and raised near Peachy Canyon Road in Paso Robles, now part of the Adelaida District of the Paso Robles AVA. His family has been in the area since 1890. Mike is a "true local" in every since of the term.

Growing up running through the hills fishing, hunting and caring for the family's walnut and almond orchards, Mike developed a strong love and respect for the land. In the early '60s, Doctor Stanley Hoffman purchased what is now known as the HMR Ranch. Mike's dad, Johnny, worked for Doctor Hoffman and helped to plant the first HMR Pinot Noir grapes 50+ years ago. As a young man, Mike worked the Hoffman Ranch alongside his dad. Mike grew to love the vineyards and the "smell of dirt". While everyone loves the vines and grapes that make the great wine Adelaida is known for today, it's the dirt Mike values more than anything.

In 2002 Mike incurred a spinal cord injury. This did not stop Mike from doing what he loves to do; working on and managing the Adelaida ranches. With great encouragement from the Van Steenwyks and his own family, this is what Mike still does today.

Next time you visit Adelaida, look for the guy driving through the vineyards and walnut orchards wearing a cowboy hat and a great big smile – he'd love to say hello to you!
It is with deep gratitude and respect we raise our glasses to you, Mike Whitener (zinfandel, of course!). Cheers!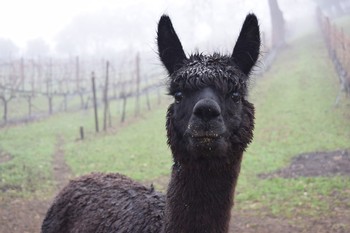 The first very wet winter in four years is upon us! This year's El Niño, caused by elevated surface water temperatures in the South Pacific, is expected to bring about heavy rains and cooler nights. El Niño rains promise a limited replenishment to our water-starved soils…..if we can keep the water from running away! Fortunately, the rains that we've had so far have been wonderfully easy, with a handful of daily accumulations totaling not more than 0.9 inches. Since July 1, 2015 we've recorded 8.3", over 2" more than this time last year! What does this mean for the vineyards? Those frequent, light rains allow the soil to slowly absorb the water, which, over time, help to flush out the salts that have accumulated from the prolonged drought. Our concern over heavy downpours at Adelaida is that the steep slopes will simply allow the water to run off, carrying with it our valuable topsoil. To combat this possibility, just before the first rains began to fall we planted lots of peas, beans, white and yellow mustard, daikon radish, and triticale to build up the biomass of our soils. Right now, the vineyards look beautiful with lots of greens and colors, and we know that we've done as much as we can to work in stride with Mother Nature.