Vineyard Details:
Total Acres: 25.5 acres
Varietals: Cabernet Sauvignon 21 acres, Caberent Franc 2.5 acres, Syrah 2 acres
Soil: Calcareous Clay
Elevation: 1400-1695 feet
Vine Spacing: 4 ft. between vines and 8 ft between rows. 1361 vines/acre
Yield: 1-2.5 tons/acre
Planted in 1991, Viking Vineyard marks Adelaida's first estate vineyard and stands as a true Cabernet site. Located 14 miles from the ocean in the coastal-influenced Adelaida District, Viking Vineyard grows among the steepest slopes on the Adelaida property, with elevations reaching 1,900 feet. Sitting on a precipitous south-facing slope, the site presents a challenging environment for growing grapes. Defining characteristics of Viking Vineyard include calcareous limestone soils, south facing slopes, and a mountain-like micro-climate that elevates UV absorption.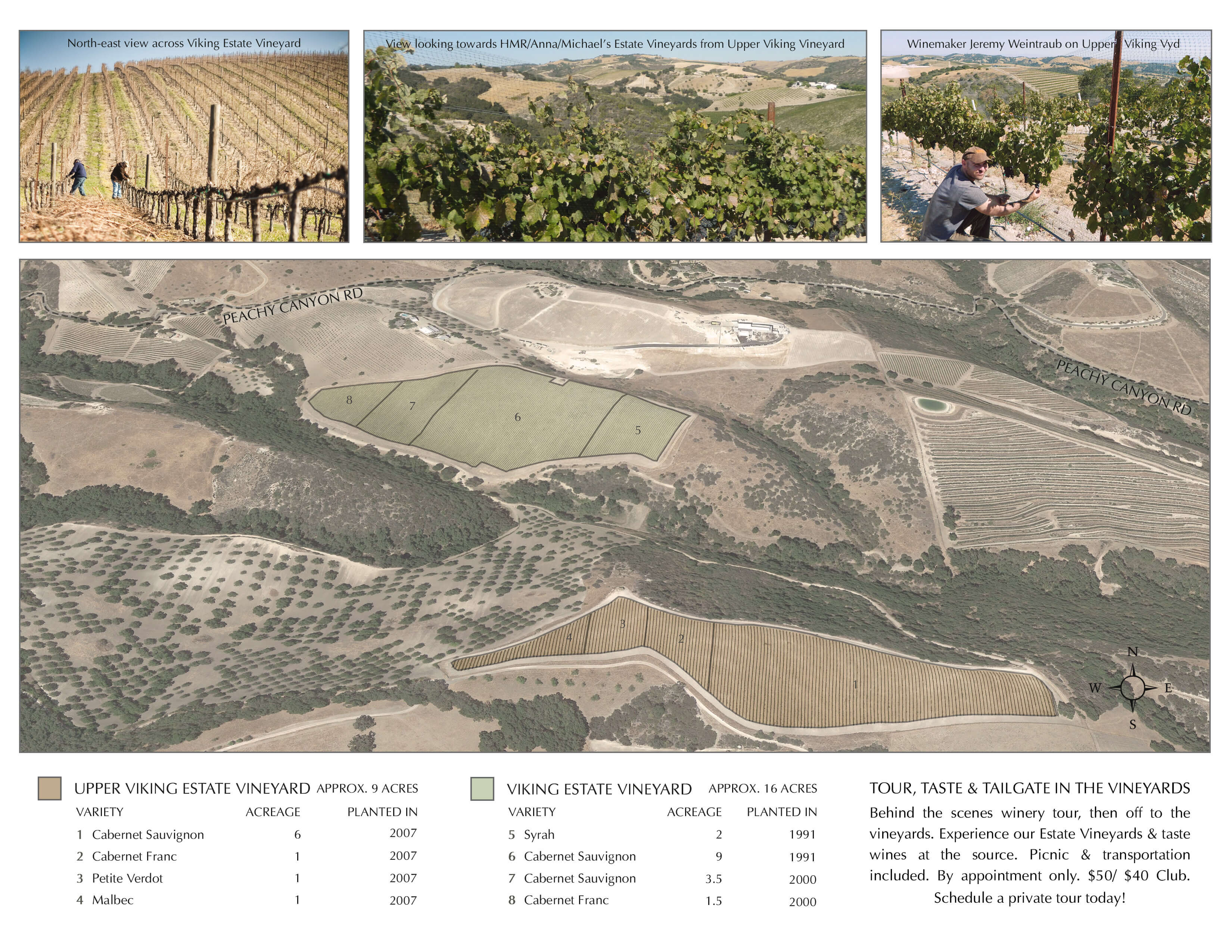 Both Viking Estate Vineyards vary between 1,400 and 1,695 feet, these late ripening vines receive the full arc of the sun while keeping their crisp mountain fruit character, a function of elevation and the dramatic 40-50 degree afternoon cool down brought by the intrusion of the marine air flow.