Winery News


Q&A with the Winemakers: Blending - the process and result
As we near the next round of bottling, the lab is filled with sample bottles, calculators, and our winemakers tasting and re-tasting the up and coming vintage. I sat down with the winemakers to discuss how they create the wines and final blends. Find out more.
Winemakers: Winemaker Jeremy Weintraub (JW) and Assistant Winemaker Ryan Bosc (RB).
---
Q. How do you prepare for the bottling process?

RB & JW. At Adelaida, we bottle three times a year and we start "creating" the wines about 2-3 months before that. For our next bottling in April, we start pull-ing samples from each varietal batch in mid-February One varietal will have many batches; examples include different vineyard blocks, different harvest (picking) dates, and different fermenters of the same varietal (one batch will include several barrels). We taste through each group and rate them based on balance, flavor, aroma, and quality. About two weeks later, we take more samples and start combining the batches of the same ranking to create a base wine. From there, we will add more or less of certain batches to create balance, bring out aromatics, or soften tannins. This is where we create a "rough draft" of the final wines.
A few weeks later we bring every barrel up to the cellar to taste them indi-vidually before putting them in the tank. Since we have only tasted the wine in batches, this is the first time we taste every single barrel (which can be up to 150 different barrels). By doing this, we are ensuring that each barrel is going to its appropriate blend.
---
Q. How is the process different when you are making a single varietal like Syrah vs. a blend like Anna's Red?
JW. All Adelaida's wines are "blends." Even if we are making a 100% Sy-rah, the bottled wine is a blend of different barrels, different blocks from the vineyard, and so on. The process is very similar but sometimes we are blending batches of the same varietal and other times batches of different varietals together.

RB. And sometimes the single varietal takes more time and more blending trials because we can't just throw in another varietal to add more balance or color or whatever we feel would enhance the wine. It must come from within batches of that varietal.
---
Q. What is your inspiration when it comes to a blend specific wine? Do you try and use the same varietal mix year after year?

RB. We take inspiration from the previous years' blend but in no way try to recreate it. Each vintage is different and therefor no wine or blend can be recreated the following year. That is what I love so much about wine and winemaking. I am inspired by the freedom to make a different and hopefully even better wine the next year.
JW. Rather than blend to a known percentage, we look for combinations that speak to the vintage, and so one year Mourvèdre may be the dominant grape and the next year it might be Syrah. Each batch has its own personal-ity and our goal is trying to find the personalities that work best together.
---
Q. Since you are currently blending the Rhône's varietals how do you go about holding back certain wines or barrels for future wine? Ex-ample: Syrah for the Cabernet Sauvignon/Syrah.

JW. We hold back barrels that for one reason or another have potential for a future blend. It's hard to pinpoint exactly why we hold back certain bar-rels and not others. It's a feeling rather than a method.
RB. When we taste through each barrel there are a few that really stand out. They are exceptional because they are the truest representation of the vintage and of that particular varietal. These are the barrels that we hold aside for 2320 and Cab/Syrah. Like Jeremy said, it's not a math equation it's more a feeling you get when tasting these barrels.
---
Q. What is your favorite part of the process?

RB. When Jeremy and I have been blending for a few hours, we don't even have to say anything to each other we just nod and understand that "this is it". A complete, balanced, and elegant taste; well... the wine we have been searching for!
JW. Like I said about personalities earlier, all of the different batches have to work together in the end. The best part is when we arrive at a wine that is greater than the sum of its components.
---
Q. What is your least favorite part?

JW. Not pulling enough of a sample and having to go back into the cold cellar!
RB. When my friends and family think I just drink wine all day. I mean I do but there is a lot involved.
---
Q. Is there a particular blend or wine that you look forward to every year?

JW. I don't have one in particular. I just love that through the process you get a really good idea of what a particular vintage is like and you learn a lit-tle more about how different barrels and fermenters affect different varie-tals or specific blocks in the vineyard.
RB. I have two. The first is our Viking Syrah – I love this wine because the vineyard and the site speak for itself. It is a wine that has a true sense of place. The blend is made pretty much as the grapes are delivered from picking early in the morning. The vineyard team makes our job easy.
I also love making the 2320. Each blending/bottling session we taste through every barrel and choose those barrels that speak to us of the vin-tage and of the true varietal. These barrels are held aside for the 2320. Our hope is that the selected barrels come together in the final blend. It is magi-cal when the individual barrels sing together to create an incredible wine!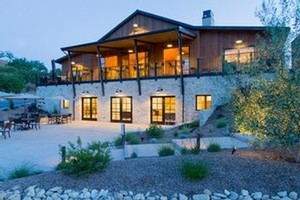 April 26, 2016 (Paso Robles, CA) – Adelaida Vineyards & Winery opened its new tasting room earlier this month and announced its plans for a Grand Opening Celebration May 6-8. The new facility, designed in a contemporary agrarian style features a sensory room, an extended wine bar, Club 2320 members' lounge and patio seating all designed to host wine enthusiasts in a comfortable indoor and outdoor environment. The winery invites guests to celebrate the Grand Opening weekend, a milestone for the Paso Robles pioneer and experience Adelaida Cellars continued commitment to crafting world-class wines.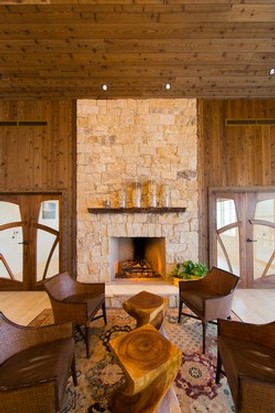 The new 8,200-square-foot hospitality center replaces the 600-square-foot tasting room. The more spacious hospitality center was built from the brand's continuous growth over the past five years as consumers continue to discover the Paso Robles wine region and Adelaida Cellars. A new commercial kitchen adds additional options to taste Adelaida wines with food, wine pairings and library tasting offerings.
The new expanded space positions Adelaida Cellars as a potential venue for conferences and meetings in its subterranean Barrel Room, holding up to 200 guests with full audiovisual equipment available. The winery will also host a limited number of weddings each year. Furthermore, Adelaida plans to expand upon its popular educational seminars, winemaker dinners and event offerings.
"With views of the estate, several tasting areas and event spaces, the new hospitality center really allows guests to immerse themselves in Adelaida Cellars," said general manager Jessica Kolhoff. "We couldn't be happier to pour our wines in this beautiful building."
The Grand Opening weekend celebration kicks off on Friday, May 6 with a five-course winemaker dinner featuring chef Dakota Weiss, winemaker Jeremy Weintraub and music by Churo de ouro. Upon arrival, guests will tour the new tasting room for wine and appetizers before descending to the Barrel Room. Each course will be perfectly paired with the current Adelaida wines which feature the newly designed label. Tickets are on sale and available by calling 800-676-1232 ext. 30 or events@adelaida.com. On Saturday and Sunday, May 7 - 8, join the Adelaida team for appetizers prepared by Chef Dakota, live music and tours of the new facility.