Winemaking Team
Jeremy Weintraub, Winemaker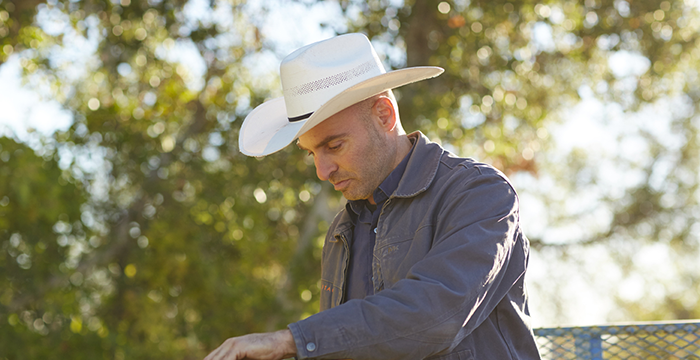 A winemaker with a diverse and far-reaching experience, Jeremy Weintraub became winemaker at Adelaida Vineyards & Winery in 2013. After achieving a B.A. from Clark University in Massachusetts, he studied at Fresno State and UC Davis, where he received an MS in viticulture and enology. At UC Davis, he earned scholarships from The Wine Spectator and the American Society of Viticulture and Enology. Weintraub held internships at Tenuta Tignagnello in Italy, in Central Otago and Martinborough, New Zealand, and at wineries and vineyards on Long Island, New York. He later became winemaker for Seavey Vineyard in Napa Valley, reaching critical and commercial success. He came to Paso Robles in 2012 consulting on winemaking projects including Adelaida and officially joined the team the following year.
Mike Whitener, Ranch Manager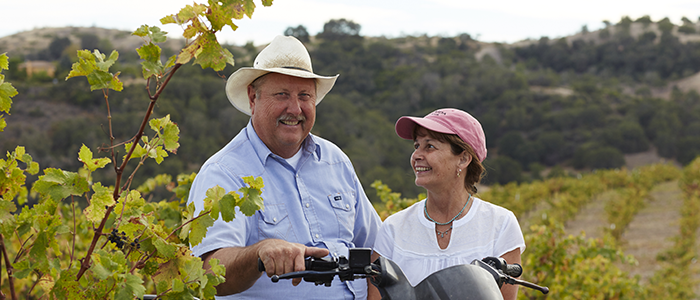 Mike has been with Adelaida Vineyards & Winery for over 40 years. He has lived and worked in the Peachy Canyon and Adelaida area over the span of his career, playing an integral role in the growth of the Paso Robles wine region. Mike overseas multiple aspects from vine growth to viticulture. His appreciation for the people and history of Adelaida runs deep. Mike lives in the Peachy Canyon district of Paso Robles wine country and loves hunting, fishing, and spending time with his grandchildren.
Humberto Cabrera, Cellar Master